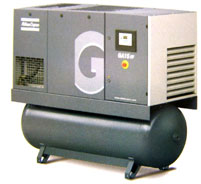 Overview
Total Capability, total responsibility
All Atlas Copco products are engineered to integrate seamlessly, ensuring the highest level of reliability and energy efficiency. As a result, Atlas Copco can take full responsibility for your compressor air infrastructure with a guarantee of best-in-class quality.
Built to last
Integrated onto the production floor, Atlas Copco's GA provides a dependable flow of compressed air directly to the point of use. No need for a separate compressor room or an elaborate and costly piping system. Built to perform with the highest efficiency, the GA keeps your production running smoothly and reliably.
ASSURED RELIABILITY
Atlas Copco's GA compressors are engineered, manufactured and tested in accordance with ISO 9001, ISO 14001 and ISO 1217 Ed.3, Annex C. Even in harsh working conditions, the GA takes reliability to a new level.
THE LATEST ELEMENT TECHNOLOGY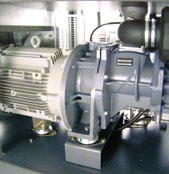 Atlas Copco is committed to developing the most efficient screw element for each GA generation. Developed from extensive R&D by dedicated Atlas Copco engineers, the latest version of the patented oil-injucted rotary screw element provides unrivaled efficiency. The production of Atlas Copco screw elements is controlled by six sigma quality standards. on top of that, every single compressor is tested and qualified before it leaves the factory, guaranteeing absolute peace of mind.
ENERGY EFFICIENCY DRIVE SYSTEM
The most efficient screw elements are driven by a time-proven direct drive system and powered by totally enclosed, high efficiency 1 – EPACT moters giving our customers the advantage of low power consumption.
Features
Protecting Your Production
Untreated compressed air contains moisture, aerosols and dirt particles that can damage your air system and contaminate your end product. Resulting maintenance costs can far exceed air treatment costs. We believe in effective prevention.
INCREASE YOUR PRODUCTION RELIABILITY
Low quality air heightens the risk of corrosion in your system, which can lower the life span of your air tools and production equipment. The GA's filtration process produces clean air that enhances your system's reliability, avoiding costly downtime and production delays.
SAFEGUARD YOUR PRODUCT QUALITY
Compressed air coming into contact with your final products should not affect their quality. The GA provides the clean, dry air that will protect your product's reputation in the marketplace.
REDUCE YOUR ENERGY COSTS
Clean, treated air reduces the risk of corrosion and leaks in your compressed air system. A 3 mm leak could easily add up to Rs.18000/- to your energy bill annually.
PROTECT THE ENVIRONMENT
With leaks and energy waste minimized and the unsafe disposal of untreated condensate eliminated, you can safeguard the environment and comply with stringent international regulations.
INTEGRATED PURITY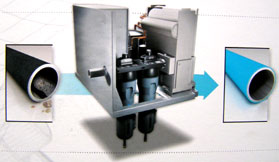 The filters and integrated refrigerant-type air dryer (IFD) efficiently remove moisture, aerosols and dirt particles to protect your investment. This quality air expands the life of equipments, increasing efficiency and ensuring quality in your final product.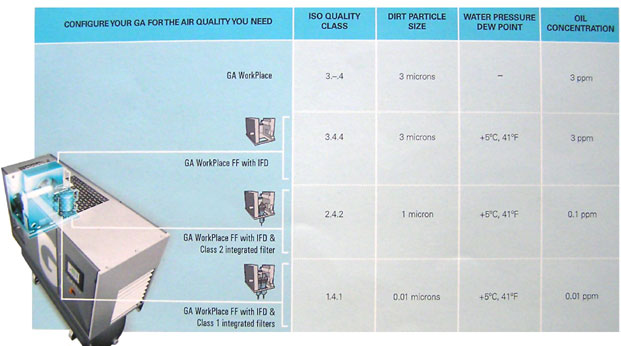 Benefits
Superior performance and reliability
Set to meet your specific requirements and tackle your daily challenges, Atlas Copco offers you the GA, by far the most reliable tank-mounted solution. Immediately ready to supply high quality air, this powerful solution provides you with the exceptional reliability, efficiency and integration you are looking for.
GA 15 – GA 18 – GA 22
ASSURED RELIABILITY
High performance beating any workshop solution.
Complete solution mounted on a tank and ready to supply high quality air immediately after delivery.
Controls tailored to the needs of any workshop: the Elektronikon R l regulator is easy to comprehend and operate by anyone in the workshop using simple universal pictograms.